INSURANCE RESTORATION
We specialize in identifying storm damage and working with your insurance company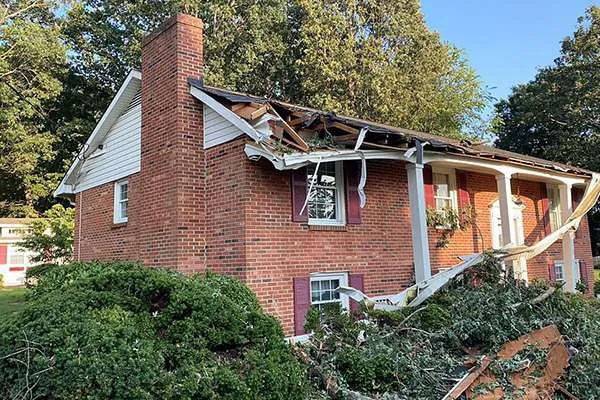 Let US RESTORE YOUR PEACE OF MIND
Have you had your roof inspected? It's crucial! We offer a free evaluation to detect storm damage before it causes leaks, property damage, and reduces your roof's lifespan. Our experienced team will assess your home and work with your insurance company to ensure maximum coverage. With our expertise, many customers only pay their deductible for a full replacement. Don't settle for less! Click to learn our step-by-step process and schedule your inspection today.
DIFFERENT TYPES OF DAMAGE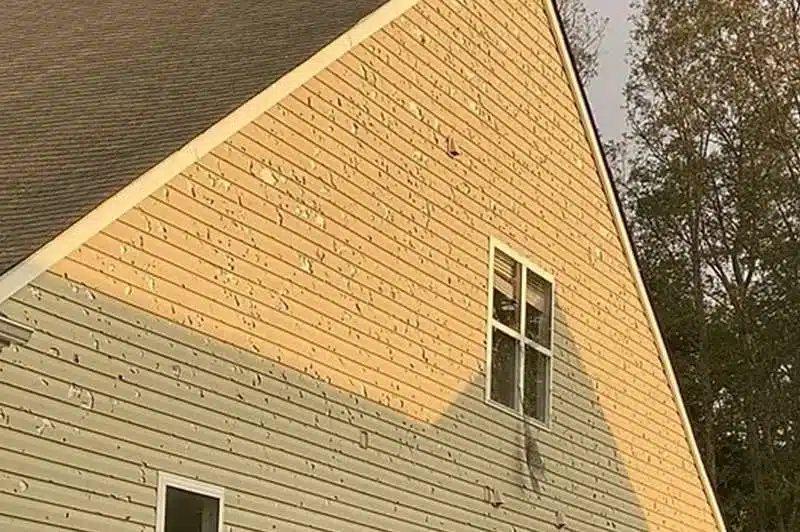 Hail is solid ice precipitation that forms inside thunderstorms, causing varying degrees of damage depending on size. It can tear up house siding, break windows, and severely damage roofs. Blistering shingles are often misattributed to hail damage.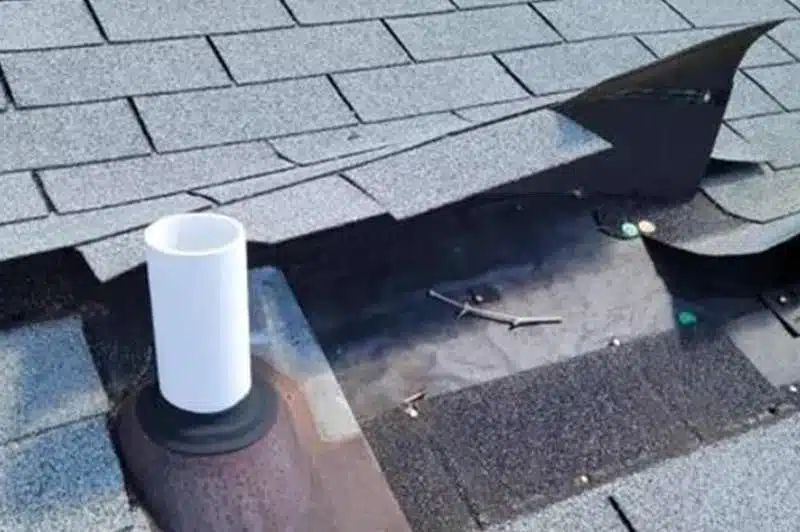 Winds exceeding 50mph are classified as damaging and can blow off items from the entire exterior of a home, not just the roof. The photo above illustrates how 3-tab shingles are particularly susceptible to wind damage. We advise using architectural shingles, which have a wind rating of 110mph, to minimize damage.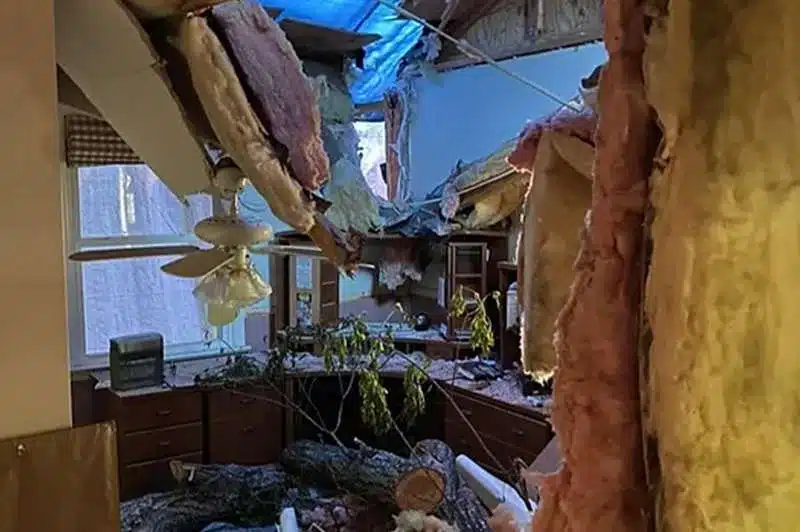 Tree fall damage is a common occurrence that can result in significant harm to homes, as shown in the accompanying photo. Such damage is often caused by storms, high winds, or dead and rotting trees. As a Class A contractor, we are well-equipped to handle all necessary repairs across various trades.